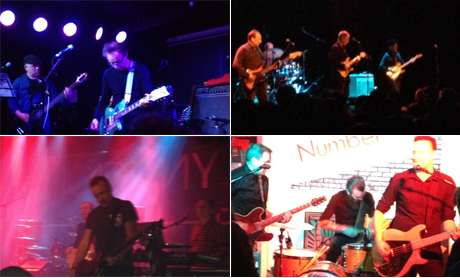 Dearly Beloved, #1, Mullingar Fri, Sep 20
Lively Act, Indie rock, strong bass. Worth checking out…
Wire, Workmans Club, Dublin, Fri Sep 27
Awesome. Early albums are excellent but the last few albums have been very good too. One of the gigs of the year.
Hard Working Class Heroes, Various Venues, Dublin Fri Oct 4
Some interesting new bands. Only saw 1 night this year.
No Age, The Grand Social, Dublin, Sat Oct 5
Excellent show. Getting better all the time. Innovation and noise from this experimental 2 piece.
Parquet Courts, Whelans, Dublin, Mon Oct 14
Super Gig. A packed Whelans converted to their grungy riffs, guitar twists and vocal intensity.
Chic, Radisson, Galway, Sun Oct 27
Exquisite show and outstanding musicians performing a collection of decade spanning hits in my favourite Irish city…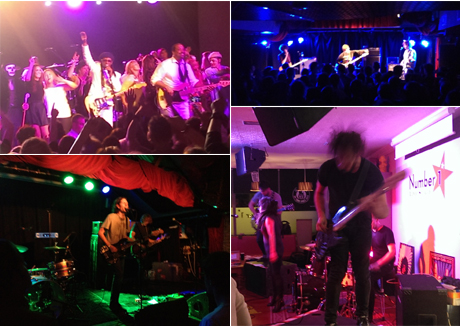 The Minutes, #1, Mullingar, Thur Nov 7
Fast, sharp, rock and riffs from this first rate 3 piece bursting with energy.
Sigur Ros, The O2, Dublin, Sat Nov 16
Took time to reach their normal celestial spiritual heights, but got there in the end. Breathtaking visuals and musicianship…
The Pixies, Olympia, Dublin, Mon Nov 18
Back with a bang. Sounding as good as ever. No Nonsense rock show with a raging torrent of their best tracks mixed with some powerful new tunes.
Television, Vicar St, Dublin, Thur Nov 21
Great to see most of Marquee Moon played live, almost to perfection, with the title track an awesome stand out experience.
Peter Hook, The Academy, Dublin, Fri Nov 22
Amazing double show from Peter Hook with a Joy Division set and New Order's First 2 albums. The venue was buzzing.
The Joy Division set contained numbers not played at previous gigs including Procession and Ceremony.
Both New Order Albums are strong, and the transition from Joy Division to New order is clearly demonstrated as the remnants of Joy Division are swallowed up by the uplifting pop of New Order.
With an encore of The Beach, True Faith, Temptation, Blue Monday and Love Will Tear Us Apart the atmosphere was unbelievable.
Definitely will be back for more when Hooky returns to play more New Order albums, likely to be Low Life and Brotherhood.