My thoughts on Electric Picnic 2014..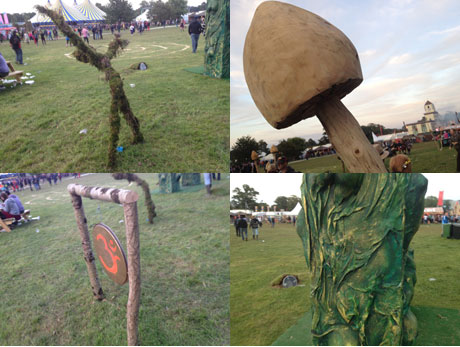 =========================
Friday
THE STRYPES
I suppose they are progressing.. Trailer Park, to Electric Arena, and now on the main stage.
They are good, at what they do. Defnitely talented.. And some of their songs are fine. Not experimental enough for me. I just get the impression they are playing a genre of music, not creating something new. Perhaps they might evolve and become experimental. They are very young so time is on their side..
BLONDIE
Some great tracks from Debbie Harry and Co.  I enjoyed Call Me, Atomic, Heart of Glass…
It was good to catch them once, live. Great drummer…
FOALS
I stayed for a good part of their set. I've enjoyed many of the tracks on their last 3 albums, but can't say I am a big fan. Still I got to hear Miami, and My Number which are excellent. Headed off to catch some Girl band before the end..
GIRL BAND
Just about caught their last 2 tracks, down the front at the Body & Soul main stage. They were noisy. But well crafted noise. Getting better with every listen..
PET SHOP BOYS
Endured a bit too much of their set. The sound was poor, I thought, which wasn't a bad thing really.
Can't warm to them at all. Almost torturous..They don't do anything for me.
=========================
Saturday
THE STRANGLERS
I caught most of the Stranglers set. I'm quite biased as I'm a big fan.. No More Heroes sounds as good as ever.
A good start to the day. No a super start to the day..
BENJAMIN BOOKER
Caught some of BB's energetic set. He looked like he was about to take off. Huge potential hear. Definitely has something.
THE ORWELLS
Slightly disappointed with these but they have some great tunes.. In My Bed, Let It Burn.
They seemed to be out of sorts. Not a full house in the Cosby Tent, but that's no excuse…
I'll check them out again…
TEMPLES
Very impressed with these, and I only caught the last 4 songs. Mesmerise is excellent..and so is Shelter Song. Huge Beatles/Kinks influence but an impressive live sound. Enjoyed these immensely.
One of the bands that impressed me most live at EP14.
MELTYBRAINS?
Didn't see enough to judge them fully, but will catch them again sometime soon. Probably at HWCH.
METRONOMY
Interesting band. Super smooth lineup and delivery. Some good tunes too. Enjoyable set for an early saturday evening. There is just something about them I like.
THE BLADES  
I saw almost the full set from the Blades. Big crowd (mostly older) in the Cosby. It does sound like its over 30 years old though. Some solid songs, and it was great to hear the epic Ghost of a Chance at the end.
Glad I got the chance to see them…
OMAR SOULEYMAN
Caught the last 15 minutes of Omar. What a show. This just works on every level. Really gave the night a lift, after the soft rock of the Blades. Will definitely be catching Omar S again..
PORTISHEAD
This was just magic. Visually stunning. vocally mesmerising. And clinically precise sounds. This is one of my all time Electric Picnic highlights. Hard to describe in words how this was.. even surpassing the Sigur Ros epic Friday night at EP a few years back..
CHIC FEAT NILE RODGERS
Nile Rodgers and his fantastic band deliver the classic hits again and again. A feel good gig. Some top class musicians and vocal performances. Always feel good after a Chic show. It's not exactly what I listen to, but live, it has energy…  but I need a break from it, I've seen them 3 or 4 times in the last few years…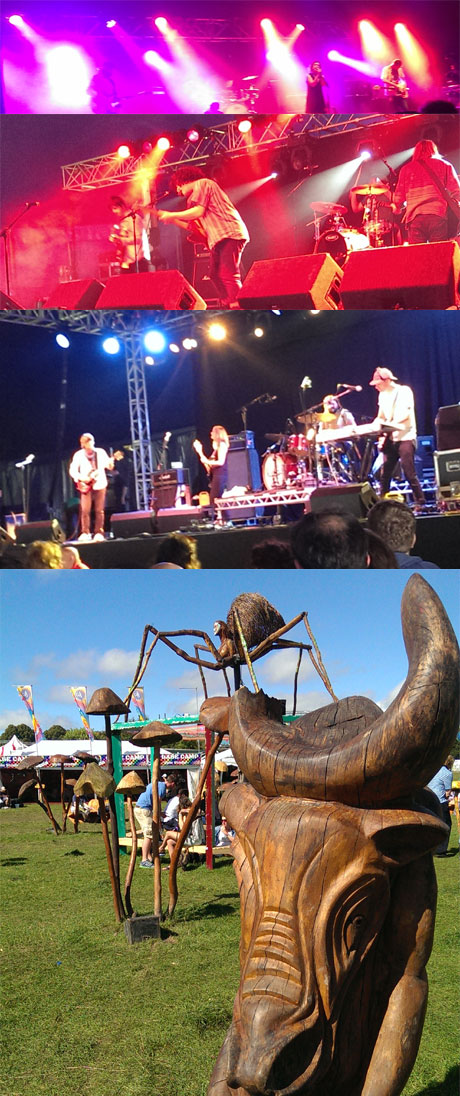 =========================
Sunday
THE WHEREABOUTS
Most definitely the Strypes MK II. From Cavan too I believe. All suited up for the occasion. Sounded ok from the few songs I heard from them before I arrived. Need to become more original I's say. No point repeating what's already there.
THE DISTRICTS
I was impressed with these. Country, but with some snarling punk tensions lingering below. An intense show. I will certainly check them out further.
SINEAD O'CONNOR
Sinead has a wonderful voice. And a lot of the songs she plays suit her. She just needs more of an edge musically for me. The John Grant song has that edge, more so when sung by John Grant..
Its almost tribal world music, less rock, less edgy. She is very talented though.
I left early to catch some of Stephen Malkmus..
STEPHEN MALKMUS & THE JICKS
I caught about 3 songs of Stephen Malkmus.  I'm just a fan of his guitar style. Good show, for what I saw.
Must catch a full proper set next time he is in Ireland..
SIMPLE MINDS
I caught almost ¾ of their set.  I would prefer more of their early stuff e.g. I Travel.
At least they played Love Song. Too much epic for me on the day.  Some of their later tunes have not aged well in my opinion. And I was a big fan.. but anything pre New Gold Dream is still interesting..
ST.VINCENT
I've been listening to Annie's new album and Digital Witness early in the set sounded great.
She is a star performer. The show did fall a little flat towards the middle, but the last 20 minutes were exhilerating with excellent guitar work and more at the end. Must get closer next time.. just to engage with the performance more.. sometimes if you are too far back you miss out on the intensity of a performance..
BECK
This was on the other highlights of the picnic.. exhilarating. a super band.. I had seen Beck on other occasions but this was definitely the best for me.. Loser, Devils Haircut, E-Pro, and Where It's At all sounded great.. What a show.. I would have liked to hear Beercan.. but it was way up there for me..
THE HORRORS
I am a fan, but I prefer the previous 2 albums, not warming to the new one as much..
They seem to have taken some steps back. and a smaller tent is great for fans, but probably shows where they are at..  The performance was great, and a mix of old and new songs but Scarlet Fields, Sea Within A Sea and Still Life still sound great.. Hoping the next album is a good one..
MOGWAI
I only caught a few songs from Mogwai.. always impressive.. disappointed to have to leave mid way through the set but I had to see Slowdive.. I'm sure I'll catch Mogwai again..
SLOWDIVE
I wasn't overly familiar with Slowdive but left wanting to find out more. The last few songs were awesome..
I'll definitely be checking out their albums..
Sorry to have missed the following
WHITE DENIM – Hope to catch them again in Ireland in the next few years..
NENEH CHERRY  – really disappointed to miss Neneh.. really liking her Blank Project album..
DRENGE  – I'm a big fan of their debut album and I still haven't seen them live.. hope to fix that soon..
WOLF ALICE – I was interested in these.. maybe next time..
VAULTS – Just wanted to see what these were like live.. maybe next time..
 That was it for me in 2014..
I find it slipping more towards Oxegen.. less really alternative music, more mainstream..
But it still is a great festival with a great atmosphere and lots of stuff beyond music..
I'll probably always go because there will always be 10 – 12 bands I would really like to see..
Until 2015..