Just working out who I'm gonna see at this years Electric Picnic…
I have my 18 top bands.. and then a further 34 bands I want to catch some of…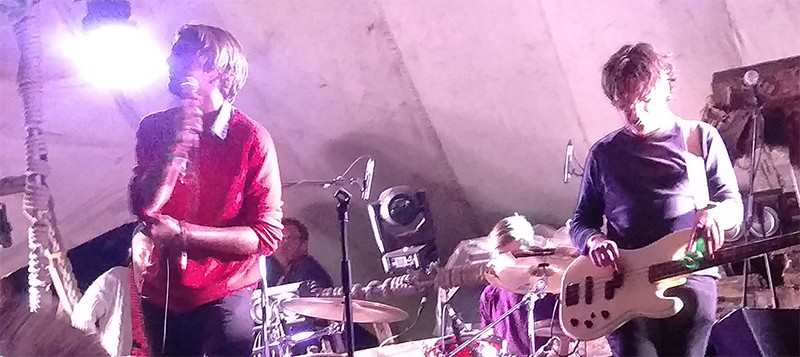 Girl Band at EP 2015
Here is my Top 18 bands to see at the picnic, with
comments.
I'll be happy if I catch 80% of these..
Animal Collective (I really liked the album strawberry jam.. hard to know what they will play, experimental, but I'll try and see the full show..)
Broken Social Scene (should be a great show.. I'll like to catch the full show if I can.. gonna be lots on stage..)
Daniel Avery (liked the droning..and beats.. worth catching some of his show.)
Editors (I haven't seen them in a few years, so I want to check out how their newer material sounds live..)
Girls Names (really want to check these out, love the sound..)
LCD Soundsystem (really need to see a full show from LCD, I haven't seen a proper show from them..)
Lana Del Rey (Lana has some great tunes, they float and grind along, but she has a style that appeals to me..)
Little Simz (caught my ear, dead body especially, grime and attitude.. will check her out..)
Mademoiselle K (looking forward to seeing Katerine and the boys. They sound great.. Ca Me Vexe is a great tune.)
New Order (I'm a longtime fan.. new album is great..)
New Valley Wolves (yeah, great sound, great tunes.. got a royal blood vibe going on, but they have their own style too.)
Ninos Du Brasil (saw them at B&S, will try them once more.. I especially like their remix of Feel by the Soft Moon.. )
Sack (some glorious tunes.. Really gotta see these, Martin McCann.. has a great presence..)
Savages (what can I say about these.. brilliant 2nd album, could be my highlight of EP16..)
Super Furry Animals (caught some of them at B&S last year but want to see more.. quirky avant garde pop?)
The Chemical Brothers (really looking forward to this.. should be a great show.. I might even tap my toes.. great bass in GO)
The Frank & Walters (I'd like to catch them.. hope they are not clashing.. haven't seen them in quite a while, after all..)
Wolf Alice (slow to get into these, but album is excellent.. gonna be a great, and busy, show.. indie at its best..)
Spotify Playlists A Top Bands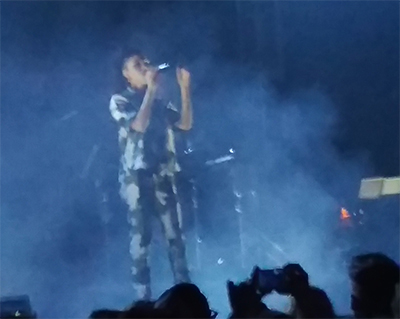 FKA Twigs at EP 2015
And here are the next 34 bands I want to see.. If I catch 50% of these I'll be doing well.
AE Mak (interesting symbiotic show at B&S.. worth checking out.. a lot going on.. need to see more..)
Adultrock (good EDM.. will catch some of this..)
Bat For Lashes (I need to see how she is live.. not sure if its totally for me.. )
Blaenavon (sounded alright.. dream indie pop…will check them out..)
Catfish and the Bottlemen. (a bit easy and safe, but seeing them live will sort out whether I like them or not)
Engine Alley (great to have them back.. hope to see their show..)
Frankie Cosmos (might be worth a look)
Glass Animals (not sure what to make of these.. I'll check some of their set live to find out..)
Joey Bada$$ (yeah, he has it.. hope to see some of the show..)
John Talabot (I always like his EDM angles so I'll try and see some of his set.. top producer.)
Kano (sounded alright.. I need to see his set to decide..)
Kevin Morby (country sounding, might be surprisingly good.. I'll definitely nip in and catch some of his set..)
Lemaitre (sounded alright.. I'll check them out..)
Local Natives (can't make my mind up on these.. must see them live to decide..)
NAS (might be alright.. not sure. but caught my attention, if you like rap/hip hop, just turn up…turn it up…turn up…turn it up…)
Nathan Jones (yeah, Electronic stuff.. drone beats, factory floor sounding.. interesting. I'll drop by..)
Nathaniel Rateliff and The Night Sweats (I'll catch some of the set to see if its for me.. not sure about them..)
Neil Hannon (I might see some of his set if I can..)
Nick Kelly's SEE: HEAR (sounded surprisingly good on my playlist.. I'll drop by his set..)
Noel Gallagher's High Flying Birds (I will probably catch some of Noel's set.. he is a decent songwriteeer..)
Overhead, The Albatross (getting a lot of coverage, and I saw a small bit of them at B&S..not sure yet.. will check them out.)
Phosphorescent (definitely want to catch some of his set.. might be good, mellow country?)
R.S.A.G. (yeah, like what he does.. I'll try and catch his set..)
Slow Place Like Home (saw them in Roisin dubh a month ago.. they sound alright.. might check them out again.)
The Dead Heavys (sounded alright on my playlist, rock tinged pop..hopefully not AOR, I'll check them out..)
The Shins (yeah, sound alright, seeing them live will let me decide..could be a surprise for me..)
This Is The Kit (great voice, mellow. yeah I want to see her.. air and more)
Todd Terje (sounded alright.. EDM.. should be good. Will try and pop by)
Wild Beasts (yeah, not sure if I'm into his voice, but I'll check some of their set..)
Spotify Playlists B Maybe Bands
and my local bands… I'll try and catch
The Academic (doing well, writing great tunes.. main stage? hope they are..)
The Blizzards ( back again, must check and see what their new sound is like..)
Cronin (new album just out.. should be on fire.. I'll try and catch their salty dog set..)
The Resurrection (these will be lively.. rocking the picnic.. great frontman and noisy set expected..)
Reprisal (I want to check these out, see what they are like.. from Longford, I think..)
I'm sure it will be a great picnic!
It always is.. It has definitely changed since I first went in 2005.. that's over 11 years ago!
The music was definitely more experimental and there was definitely more interesting stuff on the other stages..
It has definitely got more mainstream.. straightforward stuff.. not really artistic at all. which is what I like in music..
Still there is always enough to see and do so I'll be attending for years to come I'd say..
But the booking of bands has definitely gone downhill…
When music is shit it's just shit… no amount of hype can make it better… but that's just my opinion..
And god help us if it is heading towards the V Festival…
Spotify Playlists C Not Really 4 me Bands
And of course, mindfield, can be special.. especially sunday morning/early afternoon..
7 days to go!!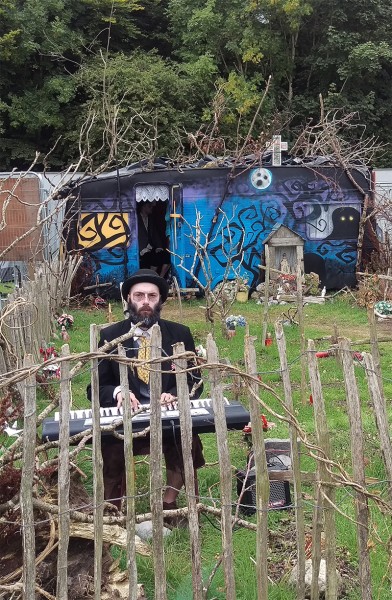 Jack
…that's not me 🙂